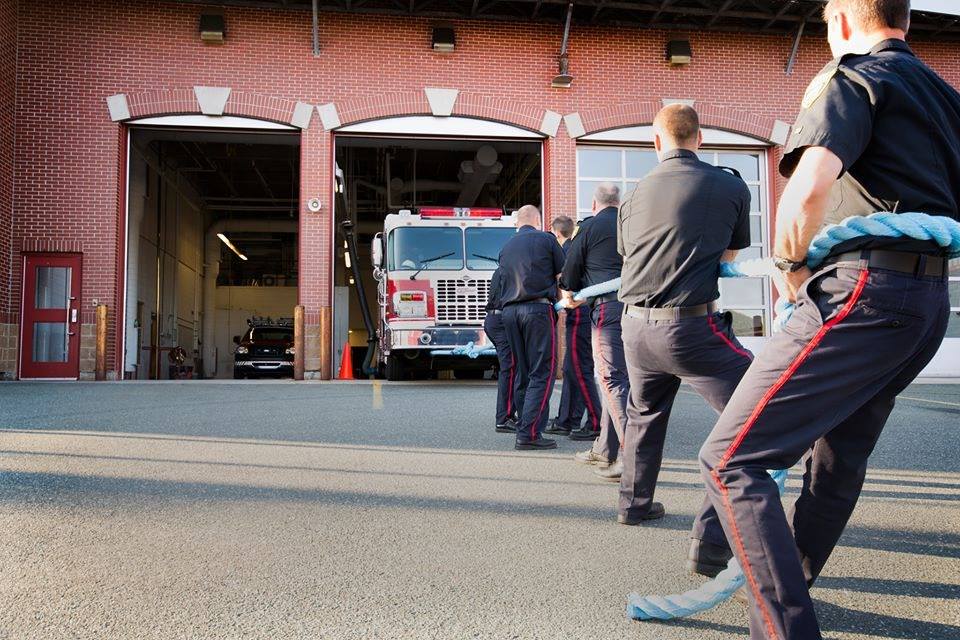 November 3rd 2013, at 2:00pm, SJRFD will be hosting a fire truck pull for Muscular Dystrophy. This event is open to everyone in the general public. All proceeds from this event will go to Muscular Dystrophy. The truck pull will be a heads up competition that will consist of teams of 6-8 people pulling the truck 110 feet.
The competition will start with a seating round. In the seating round each team will pull the truck against another team for time. At the end of the seating round teams will be placed in categories based on team time. Once in their category they will face off in a heads up race against other teams. The top 2 teams in each category will be placed together in a final category to face off for the championship. registration will be $100.00 donation with an award for top pledge. Pledge sheets can be obtained by contacting sjrfdtruckpull@live.com.
If you have a team that you want to enter please forward team name or organization to sjrfdtruckpull@live.com as there be a maximum of 24 teams competing.
Rules
————
All teams will have no less then 6 to compete with a maximum of 8.
Proper footwear will be worn in this event this rule will be enforced.
All competitors will have to sign a waver to compete.
Competitors should wear gloves while pulling the truck to avoid injury.
This event will consist of a maximum of 24 teams.
More information can be found on the Facebook Event page here: https://www.facebook.com/groups/438000742980096/