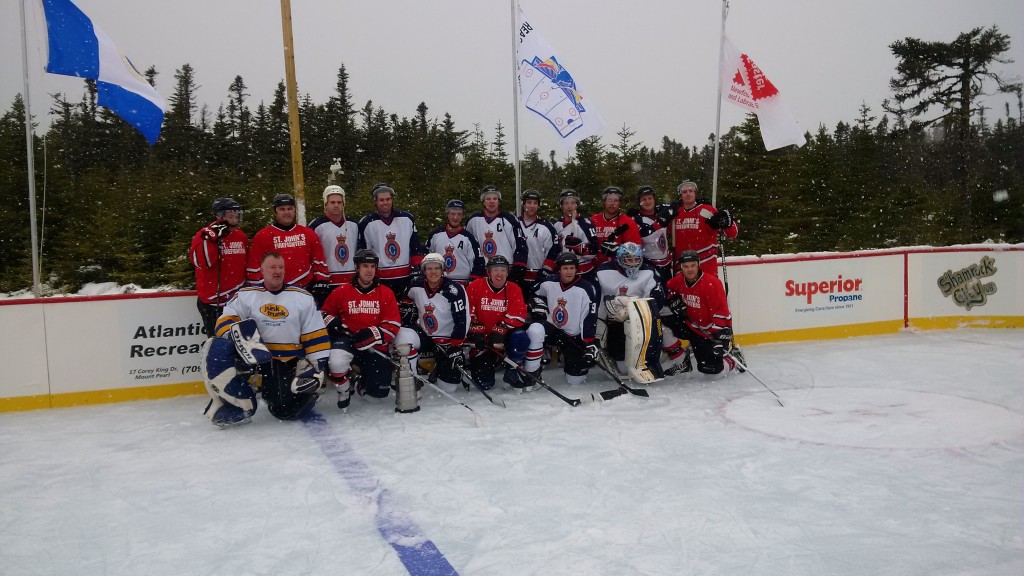 The second annual Battle of The Badges Winter Classic took place on January 17th at Todd Churchill's Reason For The Rink outdoor rink in St. Phillips between members of the Royal Newfoundland Constabulary and the St. John's Regional Fire Department.
A great deal of fun was had by all involved with the Firefighters squeaking out a victory for the second year in a row with a 7 to 6 score. More importantly in all a total of $3,475.00 was raised by both organizations for charity.
Mr. Churchill created his outdoor rink and invited various entities to play there and to raise funds for a number of Charitable organizations including:
Shriners Hospitals For Children
Easter Seals
Rainbow Riders
Cerebral Palsy Association
At this years event Vice President Gerard Hayes presented a cheque on behalf of the St. John's Fire Fighter's Association to Mr. Churchill in the amount of $1,000.00.