From the Telegram website:
One person is dead and another injured as the result of a fire that happened Saturday afternoon in St. John's.

The deceased, whose age and sex has not been released, did not manage to escape the house on McKay Street, which sustained extensive damage. The injured person was found in the middle of the street when fire crews arrived. That person received treatment at the scene and was later sent to hospital.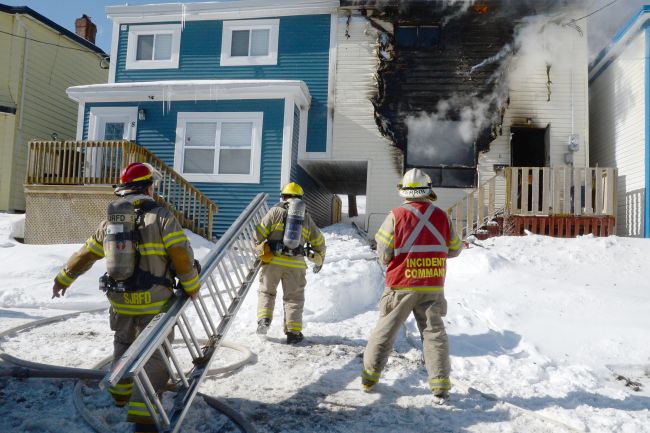 http://www.thetelegram.com/News/Local/2014-03-01/article-3630774/Fatal-fire-at-St.-John%26rsquo%3Bs-home/1